Summer 2019 - That's a Wrap!
Having five or more blistering sunburns before the age of 20 increases one's chances of developing skin cancer by roughly 80%. For this reason, Know Melanoma focused on youth outreach during the summer of 2019. From June to August, Scott Shrager worked with a total of 649 local youth from Kindergarten to 9th grade! Scroll through the photo gallery below to see some of the highlights from this summer.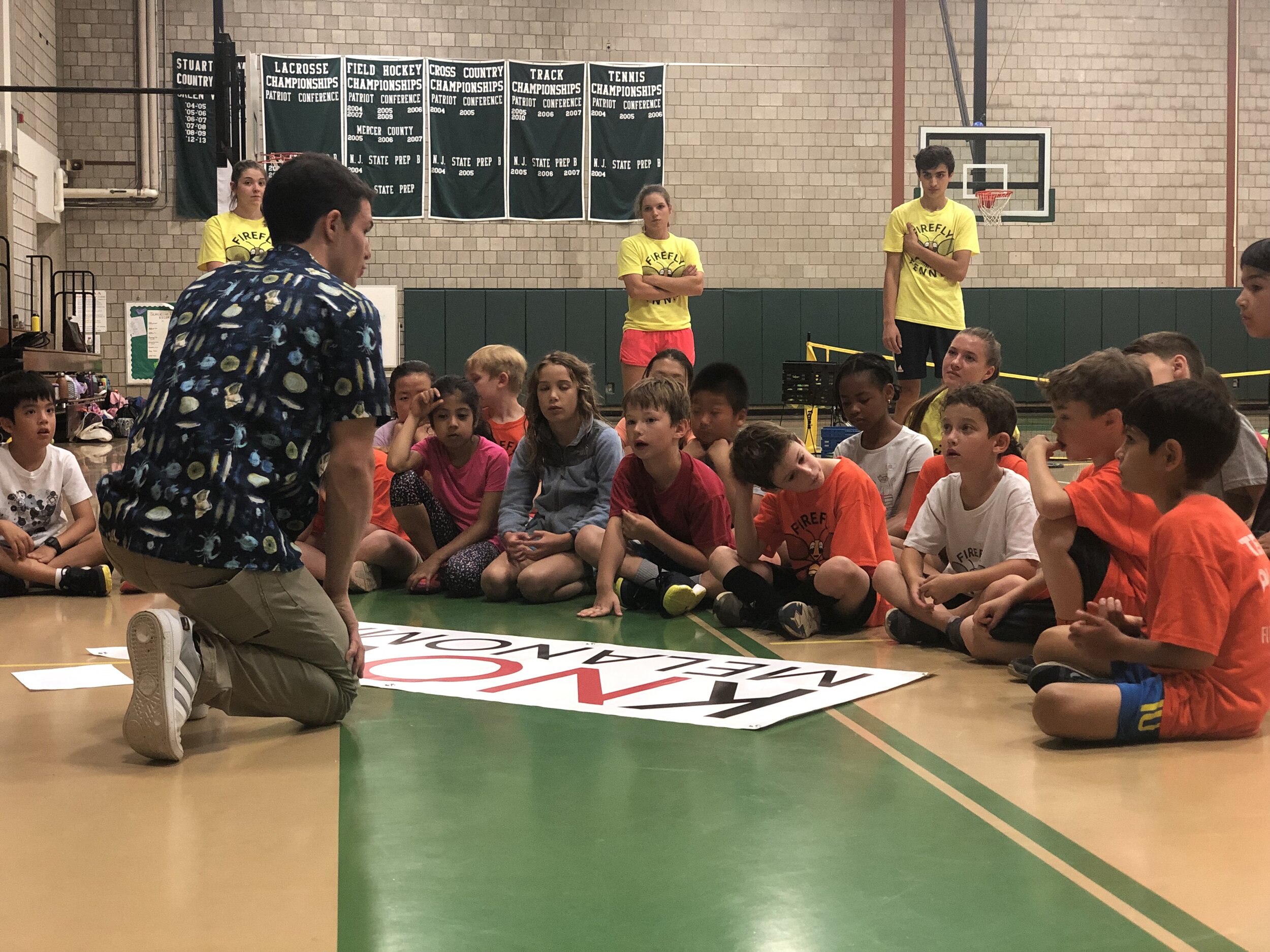 Prevention. Detection. Treatment.
Know Melanoma, Inc. is a 501(c)(3) tax-exempt organization
Mission
Skin cancer is the most prevalent, yet most preventable, form of cancer worldwide. Our mission is to abate the global skin cancer epidemic by addressing the unmet need for skin cancer literacy, and by empowering individuals to prevent skin cancer through novel technologies and community engagement.
EDUCATE
–
Provide accessible education on the most prevalent form of cancer in the world, skin cancer.
EVOLVE
–
Improve and evolve our methods for conveying the dangers of skin cancer and how to properly prevent it.
SHARE
–
Share the stories of melanoma survivors to inspire hope and build an international community.
COLLABORATE
–
Work with industry leaders to make our tools and resources available to as many people as possible.
History
In the summer of 2017, Scott Shrager established Know Melanoma, Inc., inspired by a passion for dermatology/oncology, his mother's two melanoma diagnoses, and a frightening revelation that free, accurate, and creative melanoma education/prevention centers simply do not exist. What distinguishes Know Melanoma from other skin cancer awareness foundations is that we produce our own proprietary tools, and intensely focus on the quality of our content and how it is delivered.